Our Team
Meet your local insurance experts.
Outstanding service starts with an outstanding team. Meet the professionals behind Kerth Insurance & Associates.
---
Aaron Kerth
Kerth Insurance & Associates was founded in 2010 by owner Aaron Kerth. Aaron Kerth has over 10 years of experience in the insurance industry. Despite achieving great success working as an agent with a large insurance provider, Aaron's true satisfaction is found in ensuring that his clients are receiving the best insurance product and rate, no matter which top insurance company he places them with. Aaron is extremely knowledgeable about all aspects of the insurance industry and works to ensure that his clients are protected and satisfied. Aaron's relationships and reputation enable Kerth Insurance & Associates to offer preferred lines of insurance with the carriers he represents. Outside of work, Aaron is an accomplished golfer and a skilled mountain biker. He enjoys spending time outdoors with friends and family.
---
Brittney Kerth
Brittney joined Kerth Insurance & Associates in Spring 2014 as Operations Manager. Prior to joining Kerth Insurance, Brittney spent nearly 10 years as a social worker in the healthcare industry serving elderly and disabled patients. Brittney provides herself on providing superior customer service to her clients and her true joy is found in going the extra mile to help others. Together, Aaron and Brittney enjoy participating in activities with their church and spending time outdoors with their friends and family, especially their 13 year old daughter and 4 & 2 year old sons.
---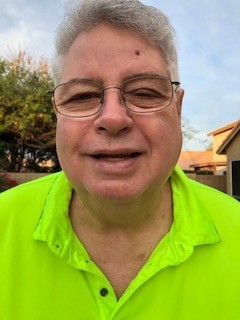 John O'Binger
John joined Kerth Insurance & Associates over two years ago and has been a great asset to our team and our clients. With over 20 years of experience in the insurance industry, including owning his own agency, John has brought extensive knowledge which he shares with his clients. John holds an accounting degree from the University of Hawaii and as such, is very familiar with finance and takes great pride in finding the right fit for his client's insurance needs. He has lived in the Valley of the Sun for several years and, in his spare time, enjoys playing golf on many of the great golf courses the valley has to offer.
---
Service Team
In addition to the licensed agents above, you may have the pleasure of working with one of our service team professionals. Our service team is comprised of knowledgeable, experienced and licensed insurance support staff who are readily available to offer you second to none support and assist you in answering questions or making changes to your policy.
---
Need an insurance quote? Get in touch!
Access quotes from Arizona's most trusted insurance carriers. It's comparison shopping at the click of a mouse.